Symcel establishes US operation with headquarters in Boston
- The move brings Symcel closer to one of the world's biggest life science hubs
(STOCKHOLM) Symcel — a company providing real-time metabolic measurements of living organisms with their analytical instrument the calScreener™ ̶ today announced the launch of their US operation with headquarters in Boston, Massachusetts and the hiring of a National Sales Manager who will be based permanently in the US.
Boston is home to over 1000 biotech companies and is one of the country's most vibrant life science hubs with institutions such as Harvard and MIT. A key to the decision to locate in Boston is the close proximity to some of the world-leading research on applied microbial research. This area is increasingly important to Symcel with an impressive track record since they were awarded a $4.5 million Horizon 2020 grant in 2017 for rapid diagnosis of infections.
Commercial operation in the US will be run by the newly appointed National Sales Manager, Chris Bishop. Chris has a wealth of experience in bringing new R&D solutions to the US market and is keen to get started.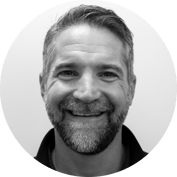 On starting in his new role, Chris said, "I am extremely excited to join a growing and dynamic Team of talented, driven individuals. The Symcel technology has the potential to offer faster insight, improved efficiencies, and shorter time to discovery in both research and IVD, ultimately helping to accelerate development and clinical processes. Our instrument, the calScreener™ is fit for purpose and well-suited to impact both academic discovery and industrial applications as well as clinical indications. The ever-expanding landscape of research and discovery here in the US affords ample opportunity for Symcel's technology to affect improvements in microbiological applications."
The expansion into the US also has large strategic value for Symcel's development in the infection diagnostics field. Important research has come from the US, demonstrating that the calScreener™ can be used to reduce the time to detection of implant infections 10-fold and save days in early diagnosis, with dramatic implications for patients and hospitals. Having a base closer to where this work is being conducted will accelerate the validation of Symcel's diagnostic solution.
Symcel CEO, Dr Jesper Ericsson explains, "we are very excited to welcome Chris to the team. Chris' extensive experience will significantly help build sales, market uptake and diagnostic development. The US represents a major part of our market opportunity. With a customer base of top KOLs, increasing scientific output and many research institutions reaching out to us, now is the time for Symcel to capitalize and accelerate their growth."
ENDS
For more information, please contact Ben Libberton (ben.libberton@symcel.com)
www.symcel.com and follow Symcel on LinkedIn and Twitter for our latest news.
About Symcel
Symcel is leading a new era in metabolic measurements for use in R&D, rapid diagnostics and improved therapies. Symcel provides a novel cell-based assay tool for real-time biological activity measurements based on a powerful technique called isothermal microcalorimetry. Their solution is a fast, label-free phenotypic screening technology for direct measurements on cell behavior and drug responses. Symcel was founded by leading authorities in microcalorimetry and the current team at Symcel has extensive experience within the biotechnology industry and diagnostics.